As I headed out the door, all I was thinking: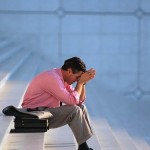 "What a day, sure glad I'm out of here. Too bad I have to come back tomorrow."
If this is not  how you want to feel as you crash the front door leaving work. Let's start at the beginning of a job search. The game of life is finding the companies you want to work for, not just those who want to see a resume.
If the end game is finding companies you will enjoy working for, where should you start?
You paid for college in an area of your strengths, interest and capabilities. If you didn't go to college, you have paid to learn what you know today in other ways. If you are to succeed landing a job in your chosen career path with a favorable company. Your skills and capabilities will need to match what it is they are looking to hire.
To thrive in your career, one of the best things you can do is determine your sweet-spot.
Our objective is to help you pinpoint your strengths, interest, (we call them beliefs), and capabilities as you develop your sweet spot. These 3 areas define your sweet spot.
Whether you are entering the first job, looking to make a career change or it is just time to move on. Using these 3 areas, we drill into the "hows" behind the "what and why".
An example: The "what" is finding the right company to work for which is in your sweet-spot. The "why" is being happy in your career and making money to satisfy how you want to live. So how do you go out and find companies which fit your sweet-spot?
This example is where we will begin. Our objective to provide life lessons from those who have been in the trenches and have succeeded. As well as the failures along the way and how best to avoid them.
We also acknowledge we are not experts in many areas. When an area comes up which we do not cover, we will point you to other resources. (Such as writing or improving your resume, we suggest going here as a start.)
If this is your first visit to the site, here are a few articles we recommend you preview first.  These articles provide a foundation around the life lessons we will be providing. Helping you thrive in your future or current career.
After reading these articles, here are the street-smart categories which dwell into the subjects discussed above.
Going forward we will be digging into the "how and when". The 5 articles above discuss primarily the "what and why". If you have any ideas and/or request around "how and when" articles, please feel free to sent them our way.  Or better yet, we are always looking for co-authors, whether your desire is to write 1 article or 100's.