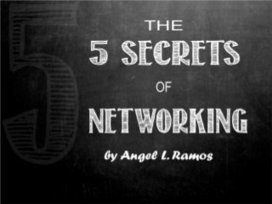 I. PREPARATION II. WORK THE ROOM III. NETWORKING TOOLS IV. BUILD MEANINGFUL RELATIONSHIPS V. BUILD AND MAINTAIN CONNECTIONS
streetsmartprof's insight:
If you are looking for more then a quick article on networking, take some quality time to review this slideshare deck. Yes, it is long, yet it is written as a complete workshop on how to network.
See on www.slideshare.net